Professor of Religious Studies Birgit Meyer is one of seven academics to receive an honorary doctorate from Universität Zürich this year. The doctorate was awarded last 29 April during the Dies academicus.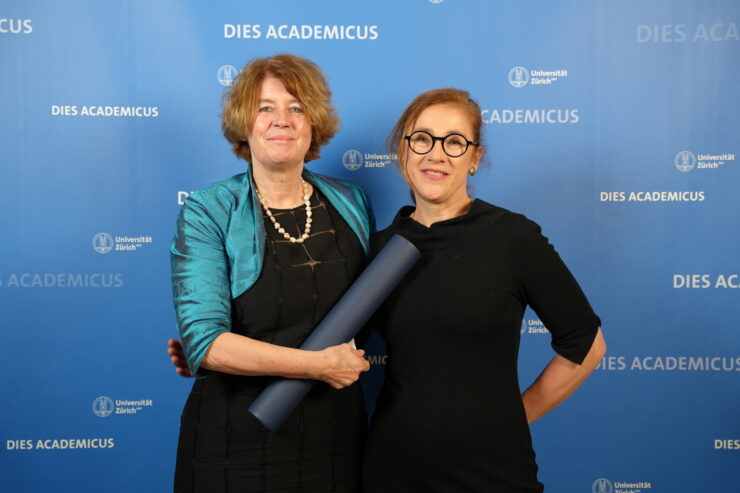 Numerous impulses
The Faculty of Theology at Universität Zürich honoured Meyer for her research on African Pentecostalism, which shows the diversity of global Christianity. According to the faculty, Meyer has provided numerous impulses for research on religion in all its facets over the years, including material and postcolonial approaches.
Meyer got the news while conducting research in Ghana in January. "I was utterly surprised with this recognition, but most of all super happy," she says. "During my visit to Zurich for the award ceremony last week, I found a lot of common ground between my work and that of the researchers and students in their Religionswissenschaftliches Seminar. We will be exploring how we can cooperate more in the future, also thanks to the LERU affiliation to which Utrecht University and Universität Zürich both belong."
See a video of Meyer receiving the award here. (1:13:50)
Birgit Meyer
Birgit Meyer was trained as a cultural anthropologist and has been Professor of Religious Studies at Utrecht University since 2011. With more than two decades of experience in researching 'lived religion' in Ghana, she studies religion from a global, material, and post-secular perspective.
The driving force behind her research is Meyer's commitment to understanding the shifting place and role of religion in our times, and to showing that scholarly research on religion is central to a better comprehension of our world.
Source text and header photo: https://www.uu.nl/en/news/birgit-meyer-receives-honorary-doctorate-from-universitat-zurich