A newer Protestantism, or: new approaches to Dutch church history.
Valedictory symposium in honour of Jo Spaans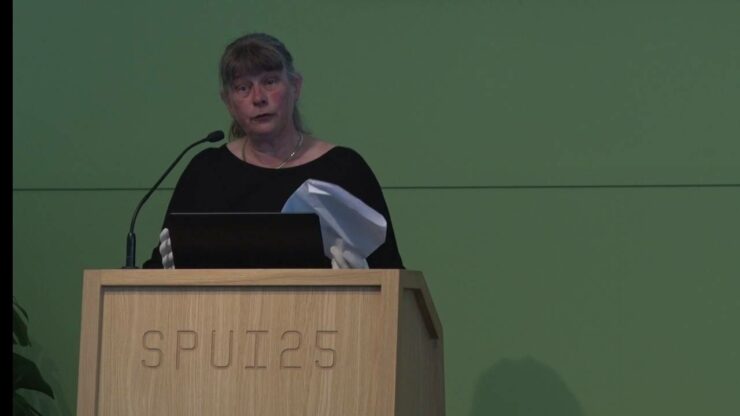 ---
Thursday 14 October, 13.00-17.00  
Venue: Zalen van Zeven, Boothstraat 7
This valedictory symposium marks the retirement of Associate Professor Jo Spaans from the Department of Philosophy and Religious Studies at Utrecht University. Frank Daudeij, Trudelien van 't Hof, Fred van Lieburg, Birgit Meyer, Judith Pollmann, and Jetze Touber will discuss chapters in Jo Spaans' manuscript in progress, which will be introduced by her. 
Program:
12.30 welcome, with lunch
13.00 Introduction Jo Spaans
13.30 Session I: Church, State, Society, with Judith Pollmann and Frank Daudeij
14.30 Break
15.00 Session II: Minor Clergy, with Fred van Lieburg and Jetze Touber
16.00 Session III: Comparative Religion, with Trudelien van t'Hof and Birgit Meyer
17.00 Drinks
Please register by send an e-mail to Jeanette Boere (A.C.M.Boere@uu.nl). Due to restrictions with regard to the Corona pandemic, the number of participants is limited.