Martin Luther Darko
PhD candidate, Madina Project,
Current position: PhD candidate, Madina Project
Past positions: Teaching and Research Assistant (Dept. of Sociology, University of Ghana)
Personal Profile:
Religious coexistence has become a topical issue globally. This study explores how health-seeking behaviour facilitate coexistence or cooperation between Muslims, Christians, and other religious groupings in Madina (especially, Madina Zongo). In furtherance to this, the study will examine the epidemiological pattern of the area, its sanitation status, types of health facilities available, the services provided by each facility, the level of utilisation of these facilities, the socio-demographic characteristics of health care providers and clients with particular focus on gender and space.
The subject of the study will include: biomedical health care givers, clients of the biomedical health facilities, non-biomedical health care givers and their clients and any other person(s) who provide any kind of health service(s) within the study area. The study will take place in Madina, a fast-growing suburb in the Greater Accra Region of Ghana, ten miles northeast of Accra and two miles north of the University of Ghana, Legon. This explorative study seek to understand how and in how far health-seeking behaviour and the utilisation of health facilities may facilitate peaceful religious coexistence.
The relationship between Christians and Muslims in many jurisdictions (for example, in Nigeria) is characterised by animosity, tension and conflict. This is however, not the same in Ghana, especially, in the Zongo (Muslim majority inhabited community). What is accounting for the social glue binding Christians and Muslims to co-exist and utilise therapeutic pathways in Madina over a long period of time is the puzzle this study seeks to unravel.
The study will bring to the fore the structures, mechanisms, practices and the dynamics that facilitate coexistence among diverse religious groupings through health-seeking behaviour. Also, findings from this study will add to deepen the insights in Modalities of Coexistence across varied religious persuasions in the context of the Religious Matters project.
There will be a focus on material culture: the use of charms, amulets, the Qur'an (Yasin), artifacts used by health care givers, objects within the health facility and any other means by which communication is carried out to enhance health care delivery is the dimension this study will address.
The study will adopt a grounded theory approach to qualitative research on how health-seeking practice facilitate coexistence or cooperation between Muslims and non-Muslims.
Ill-health conditions do not have religious colours and as such people may utilise any available remedy irrespective of the care giver's religious affiliation. To this end, health-seeking behaviour can promote religious tolerance and coexistence.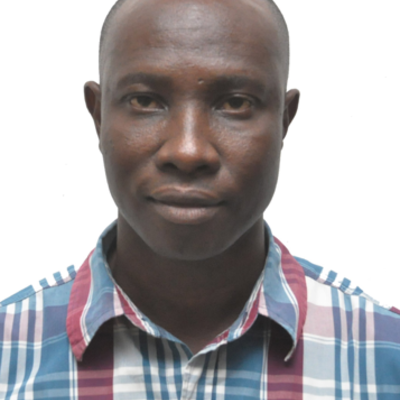 Recent scholarly papers/books:
Perceived causes of Maternal Mortality- Community-based study, (2012, unpublished dissertation),
To Practice or not to Practice: Perspectives of Traditional birth attendants (TBAs) and Local communities in the Ga-West Municipality on the new reproductive and child health (RCH) policy in Ghana (2015, Published thesis on UGSpace).
Recent Posts