'Are cafes and restaurants the new religion?' columnist Peter de Waard recently wondered in the Dutch newspaper de Volkskrant. Quoting Robèr Willemsen, president of the largest organization representing hospitality business in the Netherlands (KHN), he argued that 'cafes and restaurants are the living room of society. These are the places where people get together, connections are made, and experiences are offered. […] Drinking a latte macchiato together has taken over the role of singing Psalms in church.'
Although Peter de Waard seems to underestimate the important role that 'traditional' religious practices still play in the lives of many Dutch people, he raises an interesting point in discussing cafes and restaurants as meeting points that stimulate all our senses, and where people experience a sense of togetherness. Indeed, one can analyze cafes and restaurants as 'aesthetic formations' (Meyer 2009): they offer a complex whole of sensory experiences that induce senses of comfort and discomfort, allurement and disgust, belonging and non-belonging. Precisely therefore, however, cafes and restaurants do not only strengthen social cohesion, but are also a potential source of friction.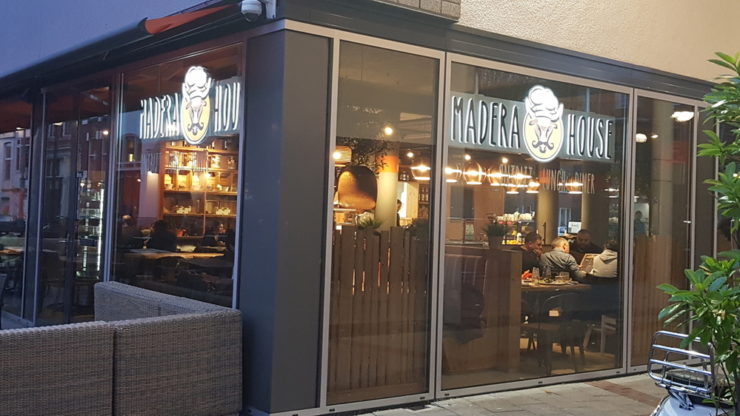 Cover image: Madera House, Rotterdam. Photo by Margreet van Es.
Within the broader framework of the new Religious Matters project on food, I take restaurants as an entry point to study the ways in which people negotiate how to live together in times of growing religious and cultural plurality. How do different food regimes coexist and at times clash with each other?
My primary focus is on Muslim-owned restaurants in Rotterdam that serve halal-slaughtered meat, do not serve alcohol, and where people can sit comfortably and have dinner in a trendy interior. Although these restaurants attract a diverse audience, most customers are young Muslim urban professionals. As a result of the strong upward social mobility among Muslims during the past few decades, there is a growing number of Muslims who have sufficient financial resources to go out for dinner on a regular basis. Hence, new restaurants are opening every other week, each with a different menu: from traditional Turkish cuisine to gourmet burgers, and from spareribs to Mexican enchiladas.
For Muslim who prefer to eat halal meat, these restaurants form new opportunities to dine out without having to resort to fish or vegetarian options in 'mainstream' restaurants, or eating shawarma or döner kebab in a fluorescent-lit snack bar. In fact, Muslims from other parts of the country sometimes travel for more than an hour by train to eat out in Rotterdam.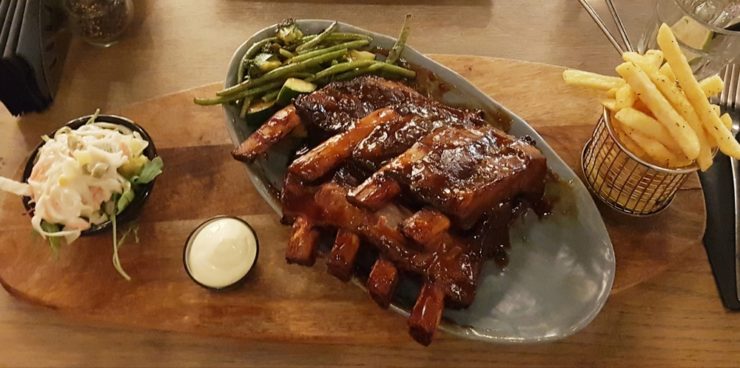 Halal calf spareribs at Kandinsky Steakhouse, Rotterdam. Photo by Margreet van Es.
However, the growing number of alcohol-free halal restaurants has also become a topic of public debate, with critics arguing that these restaurants attract a 'very one-sided audience' and will 'negatively affect the international, cosmopolitan and bustling character' of certain nightlife areas in Rotterdam. Interestingly, many restaurant owners take pride in having customers with many different religious and cultural affiliations.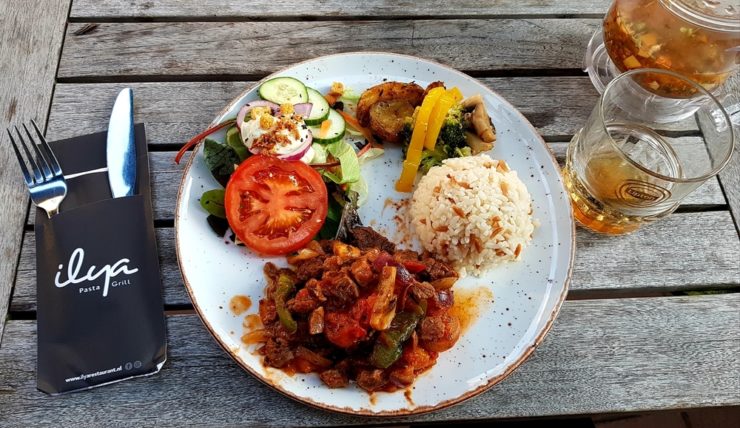 Lamb stew and homemade ice tea at Ilya Restaurant, Rotterdam. Photo by Margreet van Es.
This raises questions about the material role of meat and alcohol in interreligious encounters. It also raises questions about how diversity is conceptualized by different social actors, what it means to be inclusive, and on whose terms and conditions religious plurality is being facilitated in particular settings. Last but not least, it raises questions about what happens when an emerging Muslim middle class visibly claims a space in the Rotterdam cityscape, at a time when almost everything related to Islam easily becomes politicized. In my new project, I intend to answer some of these questions by means of interviews and participant observation.
Margreet van Es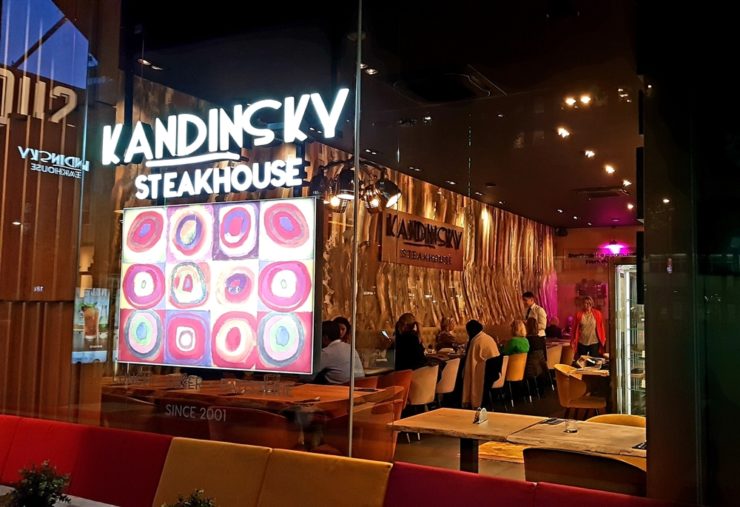 Kandinsky Steakhouse, Rotterdam. Photo by Margreet van Es.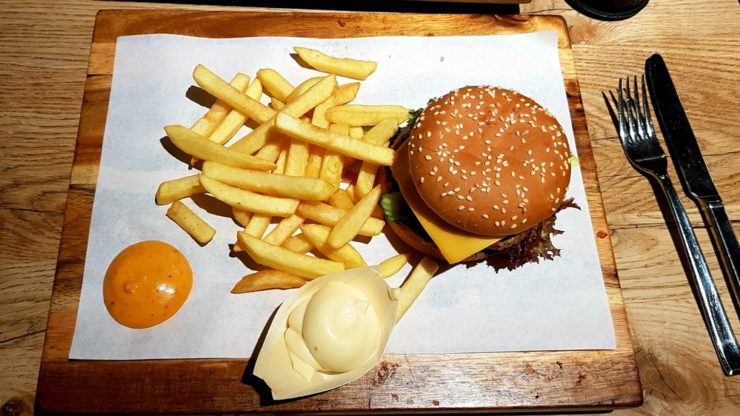 Gourmet hamburger at Madera House. Photo by Margreet van Es.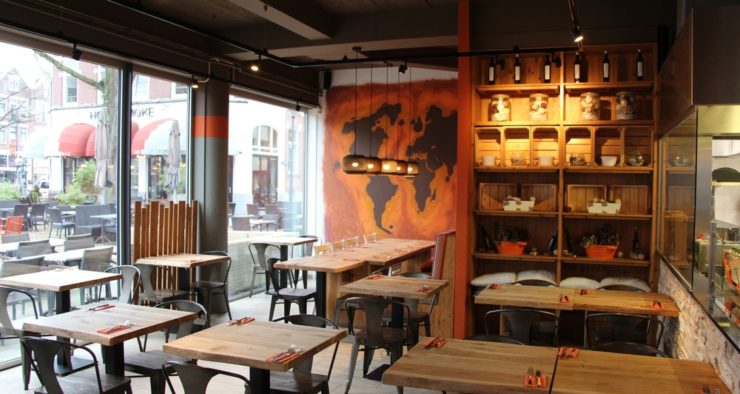 Interior of Madera House. Photo by Margreet van Es.