Amélie Roussillon
Post-doctoral Researcher, Pressing Matter, Utrecht University
Current position: Post-doctoral researcher Pressing Matter, Utrecht University
Past positions: Associate Tutor, Department of Art History and World Art Studies, University of East Anglia (2021) - Research Center for Material Culture/FEL Junior Fellow (2021) - PhD candidate, Sainsbury Research Unit for the Arts of Africa, Oceania & the Americas, University of East Anglia (2017-2021).
Personal Profile:
As a post-doctoral researcher within the Pressing Matter project, I will be working on the subproject 'Heritage and the Question of Conversion', focusing on the itineraries of museum collections (now mostly held in the Nationaal Museum van Wereldculturen) acquired by Dutch Catholic and Protestant missionaries in what used to be Dutch New Guinea. Paralleling the conversion of Papuans into Christians, I will investigate the complex processes through which collected objects were translated/converted into museum objects. Through an engagement with the materiality of artefacts, but also with archival records and with Papuan and missionary communities in the Netherlands, I hope to trace the systems of values accorded to these collections throughout their journey from Papua to the Netherlands and through several institutional and exhibitionary contexts. In turn, I hope to better highlight the relevance these museum collections may have for different stakeholders today.
My PhD research focused on Abelam collections (East Sepik Province, Papua New Guinea) collected from the mid-1950s to the late 1980s and now preserved in museums around the world (Europe, Australia, PNG). Taking into consideration the interacting agencies of the collectors and the collected, and focusing on the collected objects, archives, photographs, and historical and legal contexts, my research aimed to create a fresh perspective on the complex and interwoven history of these assemblages and on the entangled networks of actors that led to their acquisition and preservation.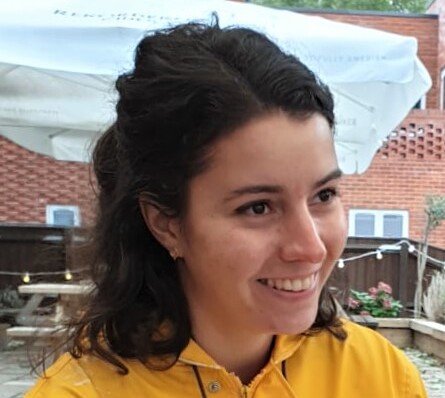 Recent scholarly papers/books:
Roussillon, A. (forthcoming 2022). "Carel M.A. Groenevelt, a collector in Australian New Guinea (1959-62): networked provenance of an Abelam assemblage, Museum voor Land- en Volkenkunde (Wereldmuseum), Rotterdam." Journal of Museum Ethnography, 35.
Recent Posts