Kauthar Khamis
PhD candidate, Madina Project,
Year of birth: 1985
Current position: PhD candidate, Madina Project
Past positions: Research and Teaching Assistant, University of Ghana, Legon Assistant Lecturer, Islamic University College, Ghana. Advisor to the President of Women Affairs Committee, Islamic University College, Ghana
Personal Profile:
As part of the project on Religious Matters in an Entangled World, this research investigates inter-faith encounters among women in Islam, Christianity and African Indigenous Religion in the Madina community. Madina is a cosmopolitan community in the Greater Accra Region of Ghana, with people from different religious persuasions. In the past, there have been recorded incidents of conflicts between Muslims and Christians in the area.  Despite these conflicts Muslims and Christian women seem to get along well. These women encounter each other on a daily basis; at the beauty salons, boutiques, cosmetic shops and market places among others. They even form micro finance groups popularly known as susu, to support each other financially, and also share in each other's joy and sorrow such as child naming ceremonies, weddings and funerals.
This research aims at investigating how Muslim and Christian women encounter each other in Madina, by focusing on the ordinary daily encounters at the market places, boutiques, salons and in schools. It will also identify areas of cooperation as well as possible tensions in these encounters and suggest measures to promote peaceful co-existence among Christian, Muslim and African Indigenous Religious women.
The study employs the material approach to the study of religion, which deals with the everyday experiences of people. It examines how women who belong to different religious traditions compromise, negotiate and sometimes enforce their religious beliefs and practices as they relate with each other in their day to day activities.
It is the hope of the researcher that this work will add up to knowledge on the contribution of women to development in Ghana. It will be useful to policy makers and religious organizations.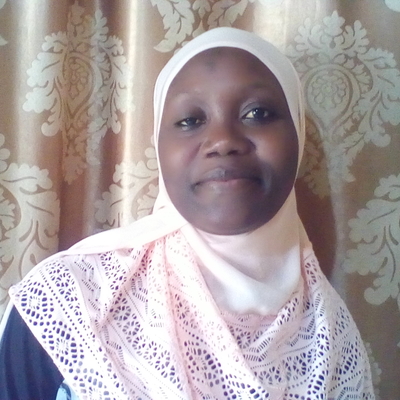 Recent scholarly papers/books:
Ammah, Rabiatu & Kauthar Khamis. 2016. Filling the Potholes: From the "Aluwanka" to the "Garden of Bliss". Ghana Bulletin of Theology 6: 119-131.
Khamis, Kauthar. 2013. Sustaining Muslim Marriages the Role of Pre-Marital Counseling in the Nima/Mamobi Muslim Communities, Thesis submitted to the Department for the Study of Religions, University of Ghana, in Partial Fulfillment for the Award of a Masters of Philosophy Degree in Religious Studies. (Not published).
Khamis, Kauthar. 2009. A Case Study of Islamic Charity Center for Women Orientation. A Long Essay Submitted to the Department for the Study of Religions, University of Ghana, in Partial Fulfillment for the Award of a Bachelor of Arts Degree. (Not Published).
Recent Posts