Pooyan Tamimi Arab
Assistant Professor of Religious Studies,Utrecht University
Year of birth: 1983
Current position: Assistant Professor
Past positions: Assistant curator of West-Asia and North-Africa at the National Museum of World Cultures, the Netherlands (2016) Postdoctoral researcher at the University of Amsterdam (2015)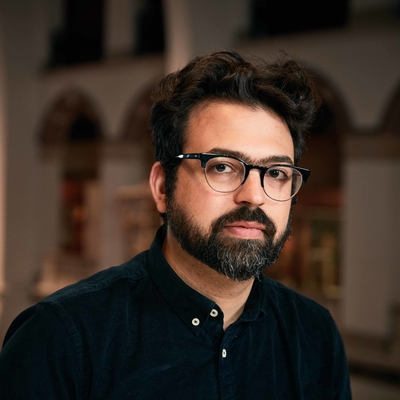 Personal Profile:
My research takes material religion as an entry point to the anthropology of religion, especially to study contemporary Islam and religious co-existence, pluriformity, and tolerance.
During my PhD research (2011-2015), I addressed the political philosophical topics of religious freedom and tolerance using an ethnographic approach and the Netherlands as main research site. I asked how new material religious forms, or demands for such a presence, influence interpretations of religious freedom, push historically determined boundaries and alter the experience and limits of religious tolerance. Such questions are answered in my monograph Amplifying Islam in the European Soundscape (2017), in which I describe how Islamic sounds challenge cultural norms, and to what extent these sounds are enabled and regulated by the Dutch Constitution and government.
Before joining the Religious Matters research project in Utrecht, in 2016, I worked for a year as Assistant Curator West-Asia and North-Africa at the National Museum of World Cultures (Amsterdam, Leiden). It is here that the basis for my new research in visual culture and diversity was laid, especially because I documented newly acquired objects that included images of the prophet Muhammad, and since diversity is a top priority of (ethnographic) museums. I am now interested in studying contested pictures – pictures that divide – doing preliminary exploratory research on posters of kissing Muslim women, offensive visual culture, and public debates about images, Islam, and diversity in the Netherlands.
Recent scholarly papers/books:
P. Tamimi Arab and D. Beekers. 2016. "Dreams of an iconic mosque: spatial and temporal entanglements of a converted church in Amsterdam." Material Religion 12 (2) 137-164.
P. Tamimi Arab and O. Verkaaik. 2016. "Managing Mosques in the Netherlands: Constitutional versus Culturalist Secularism." the Journal of Muslims in Europe 5(2) 251-268.
Recent Posts