Pooyan Tamimi Arab
Assistant Professor of Religious Studies, Utrecht University
Year of birth: 1983
Current position: Assistant Professor of Religious Studies
Past positions: Assistant curator of West-Asia and North-Africa, National Museum of World Cultures, the Netherlands (2016); Postdoctoral researcher, Department of Anthropology, University of Amsterdam (2015).
Personal Profile:
Pooyan Tamimi Arab is an assistant professor of religious studies in the Department of Philosophy and Religious Studies.
He conducts anthropological research on religious diversity by employing the material religion approach. In the book Amplifying Islam in the European Soundscape (2017, Bloomsbury, Open Access), he describes how Islamic sounds in the Netherlands challenge cultural norms and to what extent these sounds are enabled and regulated by the Dutch Constitution and government. In Gods Huis in de Steigers (2017, Amsterdam University Press, Open Access), Oskar Verkaaik, Tamimi Arab, and Daan Beekers write about contemporary religious architecture in the West from anthropological perspectives. Since 2019, Tamimi Arab turned his attention back to religion and visual culture in the NWO-Veni project "Pictures That Divide," and to Islam and wine consumption as his contribution to the food phase of the overarching Religious Matters project.
Tamimi Arab combines the anthropology of religious diversity with a longstanding interest in political philosophy. In a book he is currently working on, titled Why Do Religious Forms Matter? (Palgrave, forthcoming), he writes about philosophical concepts such as religious tolerance, strict neutrality, and public reason from a material religion perspective. Also see Tamimi Arab's lecture on Spinoza, material religion, and religious pluriformity (2018, Paradiso Amsterdam), or this short reflection on Spinoza in English.
Since 2020, Tamimi Arab is a member of the Utrecht Young Academy. He is also a board member of the Amsterdam Spinoza Circle, a board member of GAMAAN – The Group for Analyzing and Measuring Attitudes in Iran, and an associate editor of Material Religion: The Journal of Objects, Art and Belief.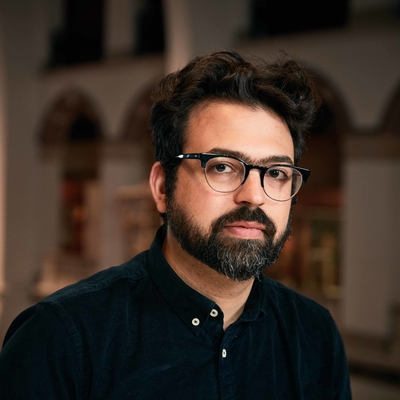 Recent scholarly papers/books:
Recent Posts