Margreet van Es
Assistant Professor of Religious Studies, Utrecht University,Utrecht University
Year of birth: 1984
Current position: Assistant Professor of Religious Studies, Utrecht University
Past positions: * Postdoctoral Researcher Religious Studies, Utrecht University * PhD Researcher, University of Oslo
Personal Profile:
As a result of the increasing number of terrorist attacks in Europe and in the rest of the world, there is growing debate whether the "silent majority" of peaceful European Muslims should publicly condemn these attacks. While Muslims are often called on to explicitly disavow violent extremism, many Muslims (as well as non-Muslims) perceive such calls to be stigmatising. In my postdoctoral research project MUSLIM-NLNO, I explore how Muslims have responded to such calls since the 9/11 attacks in 2001. I compare recent historical developments in the Netherlands with those in Norway.
It turns out that during the last fifteen years, Muslims in both countries have spoken up against violent extremism much more often than is commonly assumed. Nevertheless, there are interesting differences between the two countries. While Dutch Muslims increasingly indicate that they do not want to be held accountable for crimes that they have nothing to do with, Norwegian Muslims have recently organised several public initiatives where they unambiguously condemned IS (Daesh). Examples include a large protest in August 2014, when thousands of Muslims and non-Muslims took to the streets of Oslo against the so-called Islamic State, as well as a "Ring of Peace" formed in January 2015 by 1300 Muslims and non-Muslims around the Oslo synagogue. These initiatives generated broad media coverage, in stark contrast with previous initiatives in Norway and abroad. How can these seemingly divergent developments be explained? What has been the impact of Anders Behring Breivik's terrorist attacks on 22 July 2011? And how has public debate about Muslim violent extremism influenced how Muslims perceive their faith and present it to the world outside?
I am a social historian and hold a PhD from the University of Oslo, Norway. My field of interest lies at the intersection of religion, gender, media, cultural diversity and majority-minority relations. In my work, I try to explain contemporary phenomena through a comparative-historical approach. My current research project is funded by the EU through a Marie Curie Individual Fund.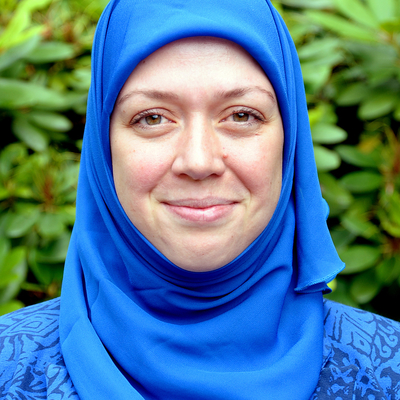 Recent scholarly papers/books:
M.A. van Es. 2017. Muslim Women as 'Ambassadors' of Islam: Breaking Stereotypes in Everyday Life. Identities: Global Studies in Culture and Power (published online, ahead of print: 26 July 2017).
M.A. van Es. 2016. Stereotypes and Self-Representations of Women with a Muslim Background: The Stigma of Being Oppressed. Palgrave Macmillan.
M.A. van Es. 2016. Norwegian Muslim Women, Diffused Islamic Feminism and the Politics of Belonging. Nordic Journal of Religion and Society 29 (2): 117-133.
Recent Posts